Cased Knights Cross to Gustav-Peter Reber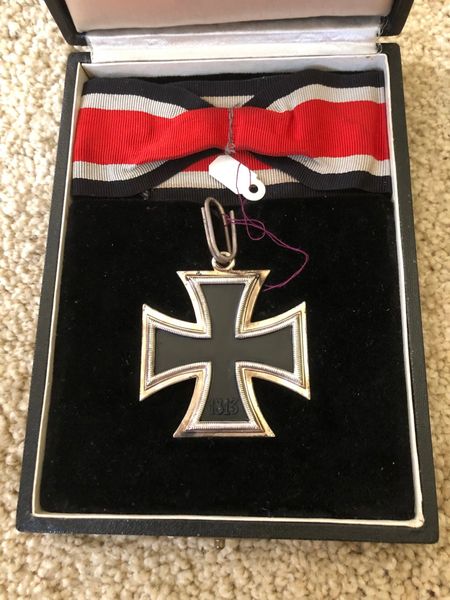 Cased Knights Cross to Gustav-Peter Reber
Cased original 1957 version of the Knights Cross awarded to LAH Obersturmfuhrer Gustav-Peter Reber.  Awarded April 28, 1945 at the battle (kessel von Halbe).  Reber was a prisoner in Russia until October 1955 and never did receive his original award.  Comes in a fitted case marked Steinhauer and Luck, Ludenscheid.  Case has LAH insignia of top.
Included is a personal history and photo of Reber wearing the cross at a veteran's meeting with his wife.
A very fine and unique item!
Featured Products